Patton Design announces a revolutionary new GUI design for the new Epic Pro™ Diode Laser System created for Biolase, which has just received FDA clearance for its worldwide launch.
Costa Mesa, CA — Patton Design has created one of the most innovative GUI software designs for Biolase's new Epic Pro™ Diode Laser System, which launched worldwide in April, 2017. After years of research using Patton Design's proprietary flowchart logic development system, they have identified an ideal method for dentists to harness this new technology from Biolase. The results are an easy-to-use way for dentists and surgeons to have full power of control in a system that can be personalized to their needs.
The GUI design is based on a color coded circular menu system that intuitively creates six simple categories: Restorative, Soft Tissue, Perio, Implant, Endo, and customizable favorites, with unique icons that represent special algorithms for each procedure. With simple and advanced mode, the design accommodates both beginning and advanced users. In addition, the GUI is entirely operated on a removable Samsung tablet, offering offline learning and portability. For the beginner mode are animations that aid in education.
The GUI has undergone a great deal of human factor testing with specialists in each category and has received amazing accolades for ease of use and intuitiveness.
About Biolase: Biolase, Inc. is a medical device company that develops, manufactures, markets, and sells laser systems in dentistry and medicine, and markets, sells, and distributes dental imaging equipment including CAD/CAM scanners. Their products focus on enabling clinicians to repair and restore patient's dental conditions while reducing pain, fear, and anxiety generally associated with dentistry. Biolase is committed to elevating the standard of care in dentistry, allowing clinicians to achieve better business returns. For more information, please visit www.waterlaseexpress.com.
 
Patton Design Creates two new products for Rapiscan Systems' airport baggage screening
The 622XR X-ray baggage scanner with new improved ergonomics and cabinet modularity. This new baggage scanner is now at virtually every airport in the United States.
The MVXR5000 A revolutionary new system created by Patton Design as an industry first in technology and patents. Five X-ray machines at oblique angles create a sophisticated 3D viewing image. Fast reconstruction and detection algorithms use the five views of high resolution dual-energy images to detect the full range of explosive threats.
Edwards Lifesciences Corporation EV1000 Critical Care Platform Gets FDA Clearance in July 2011
Patton Design and Edwards Lifesciences Corporation creates the most advanced GUI [Graphic User Interface] in the heart monitoring industry. The physiologic status of the patient has been created in an entirely new, intuitive and meaningful way. EV1000 clinical platform offers scalability and adaptability in both the OR and ICU.
The course of a general anesthetic has often been likened to an airplane flight – the induction (takeoff), emergence (landing), and whatever turbulence you encounter along the way. Now the "metaphorical cockpit" just became incredibly advanced with a new Edwards Lifesciences Corporation EV1000 clinical platform monitoring system, which just received FDA clearance, it presents the status of the patient in an "entirely new, intuitive and meaningful way."
The system integrates the FloTrac arterial waveform analyzer and PreSep/PediaSat oximetry catheters, along with the VolumeView transpulmonary thermodilution method to calculate and display a wide array of physiological variables to help diagnosis and treat critical illness.
The VolumeView looks especially interesting, touting to calculate the following:
Hemodynamic Parameters
CO – Calibrated Cardiac Output

SV – Calibrated Stroke Volume

SVR – Systemic Vascular Resistance

SVV – Stroke Volume Variation

SVI – Stroke Volume Index
Volumetric Parameters
EVLW – Extravascular Lung Water

PVPI – Pulmonary Vascular Permeability Index

GEDV – Global End Diastolic Volume

GEF – Global Ejection Fraction
Doug Patton of Patton Design works with two of the world's top physicists, Dr. Rauscher and Dr. Haramein, to create leading-edge patents and new inventions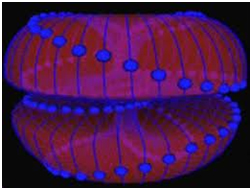 Director of Research Dr. Nassim Haramein and scientists at the Resonance Project Foundation have found a new solution to Einstein's field equations which incorporates torque and Coriolis effects. Furthermore, calculations were rendered to describe the collective and coherent behavior of the plasma dynamics of ergospheres orbiting the event horizons of black holes demanding a highly structured polarized vacuum, resulting in an alternative view of black holes where the exterior white hole portion surrounds the interior black hole singularity. .
Doug worked with Nassim Haramein for six months to understand his advanced new physics of Magnetohydrodynamics to aid in creating a patent strategy for many new future devices and patents
Patent - Device and Method for Stimulation of MagnetohydrodynamicsA magnetohydrodynamic simulator, comprising a plasma container containing an ionizable gas and having a axial pole a first conductive coil wound around the plasma container and configured to generate a first electromagnetic field through the container and along the axial pole; at least one conductive rib loop substantially orthogonal to the first conductive coil and configured to generate a second electromagnetic field within the plasma container that is substantially orthogonal to the first electromagnetic field and where the first and the second electromagnetic fields cooperate in generating a flow of the ionizable gas within the plasma container.
Dr. Elizabeth Rauscher has a Ph.D. and M.S. in Astrophysics, Nuclear physics and engineering and a B.S. degree in Chemistry and physics from the University of California at Berkeley. She was a nuclear scientist and astrophysicist and researcher at Lawrence Berkeley National Laboratory.
Patent - Non-invasive Method and Apparatus for Modulating Brain Signals through an External Magnetic Field to Reduce Pain.
Secretary of Commerce Carlos Gutierrez Names Doug Patton to the PPAC
COMMERCE SECRETARY GUTIERREZ NAMES NEW MEMBERS TO PATENT AND TRADEMARK PUBLIC ADVISORY COMMITTEES
Washington, D.C. - U.S. Commerce Secretary Carlos M. Gutierrez recently named three new members to the Patent Public Advisory Committee (PPAC) and three to the Trademark Public Advisory Committee (TPAC). They will serve three-year terms on the committees, which were created by the 1999 American Inventors Protection Act to advise the Under Secretary of Commerce for Intellectual Property and Director of the United States Patent and Trademark Office (USPTO) on the management of patent and trademark operations, respectively, including goals, performance, budget and user fees. The committees have nine voting members who are appointed by and serve at the pleasure of the Secretary of Commerce.
The new PPAC members are:
Kevin Rivette, Palo Alto, CA—Author, patent attorney, and entrepreneur. Mr. Rivette co- authored the popular book, "Rembrandts in the Attic," a practical and strategic guide showing CEOs and other managers how to unlock the enormous financial and competitive power hidden in their patent portfolios. A former patent attorney, Mr. Rivette's written work focuses on how the world's most successful firms use patents to capture and defend markets, outflank rivals, boost bottom-line revenues and shareholder return, and enhance the commercial success of their enterprises. He is currently Vice President of Intellectual Property Strategy with IBM.
Douglas Patton, Irvine, CA—Entrepreneur, inventor. Founder of Patton Design, a consulting firm that helps companies with strategy and new product development and has created over 450 new products for diverse market categories. He has received numerous patents for his work and, in addition, his work has been nationally and internationally recognized through numerous awards, including awards for design, engineering and ergonomics. Most recently, Mr. Patton developed a revolutionary new car seat for children that won the million-dollar first place prize on ABC's television series "American Inventor."
W. David Westergard, Boise, ID—Attorney. Director of Patent Licensing and European Litigation for Micron Technology Inc. Worked for the law firm Arnold, White, & Durkee. Served as clerk for Judge Rader on Court of Appeals for the Federal Circuit.
The new TPAC members are:
Jeffrey M. Samuels, Akron, OH— Mr. Samuels is the David L. Brennan Professor of Law and Director of the Center for Intellectual Property Law and Technology at the University of Akron. He also is engaged in the practice of trademark and related unfair competition law and serves as a consultant and expert witness in such matters. From November 1987 to January 1993, Mr. Samuels served as Assistant Commissioner for Trademarks.
Jacqueline Alvarado Leimer, Chicago, IL— Ms. Leimer is an attorney and currently serves as Vice President and Associate General Counsel for IP for Kraft Foods. She served as Counsel for The Quaker Oats Company for 10 years and worked for the law firms Kirkland & Ellis, Welsh & Katz, and Sidley & Austin.
Lorelei Ritchie de Larena, Tallahassee, FL— Ms. deLarena is an attorney and currently an assistant professor at Florida State Law School and previously served as adjunct professor at two other law schools. She also has worked for the law firms Arnold & Porter; Brobeck, Phleger & Harrison; and Skadden, Arps, Slate, Meagher & Flom and has served in various appointed intellectual property arbitration positions.
I.D. Magazine's 52nd Annual Design Review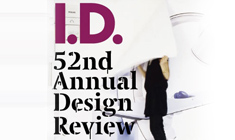 Mr. Patton joined the distinguished jury panel to critique and award the best products of 2006 in the equipment category. I.D. Magazine's Annual Design Review is one of the most celebrated awards in the industry.
AeA High-Tech Innovation Awards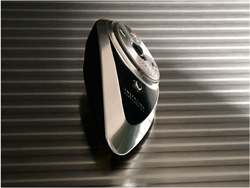 The Interlink Remote Point Presenter has been honored with the most innovative product in the Industrial Design category at the 13th Annual High Tech Awards. "AeA, (formerly the American Electronics Association), founded in 1943, is a nationwide non-profit trade association that represents all segments of the technology industry with the intention of helping its members' top and bottom line."
With the help of Patton Design, Janusz Liberkowski is named ABC's next "American Inventor"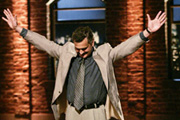 Doug Patton and his design team took on the task of choosing three of the final twelve inventors to design, engineer, brand, and turn their inventions into a working prototype in three weeks. Because of Patton Design's help and expertise in the field, all three of these inventors advanced on to the "final four." America chose Janusz Liberkowski to be the next "American Inventor" and we are proud to have worked with him and his "Anecia Child Survival Capsule," Erik Thompson with the "Catch Elite," and Ed Hall with his "Word Ace."

Patton Design has been awarded Design Week's 2006 Annual Design Award. The Waterlase M.D. by Biolase was shortlisted, and the Waterlase M.D. Handpiece received the Industrial Design award.
The UK's premiere design magazine, Design Week announced the winners on March 22, 2006 at an awards dinner at the Grosvenor House Hotel in London. The magazine boasts that the winners were "judged with rigorous honesty, purely on the quality of design."
Doug Patton to serve on distinguished jury panel for The Good Design Awards

The Good Design Awards is an international graphic and industrial design competition hosted by The Chicago Athenaeum: Museum of Architecture and Design. This prestigious design competition awards the best designers in every field from medical and electronics to lighting and graphics. Mr. Patton will join seven other artists and design professionals on Friday, November 18 in New York to decide who will earn this year's awards. More information on the Good Design Awards:
Washington Publication Zeroes in on Southern California's Tech Arena
Irvine, CA. - The National Journal, a Washington D.C. based publication has recognized Orange County tech-based companies as becoming more and more influential in government technology policy.
In an article by Randy Barrett, he explains that as opposed to Silicon Valley tech super-powers, Southern California has been somewhat under the radar when it comes to governmental technology policy. However, with recent visitations from the United States Secretary of Commerce Carlos Gutierrez to select Orange County executives, this might be a thing of the past.
In his interview, Doug Patton CEO of the Irvine-based design firm Patton Design, states that "every meeting I've gone to in the last two months, everyone is echoing the importance of technology innovation and education." And he is absolutely right. Patton design has developed products for everything from the Apple Ipod to the HSDI which uses fluorescence imagery to scan for cancer on a woman's cervix, each design both cutting edge and influential within its own industry.
The article asserts that it is innovative thinking like Patton's that tempts political big-wigs to look further into policy concerns such as improved federal research and development spending, and visas for highly skilled workers in Southern California.
Patton also says that although "our gestation period has been longer [than the Silicon Valley] to pull the commonality of all these industries [together]," compelling designs such as those being produced at Patton, are creating a relationship between Southern California and Washington and "it's very exciting right now."
U.S Secretary of Commerce visits with Doug Patton and other Orange County executive on a "Mission to Protect U.S. Property Rights."
Irvine, CA. - Carlos Gutierrez, the United States Secretary of Commerce visited Orange County this week in an attempt to bolster patent protection in countries overseas. The meeting will take place at Broadcom Headquarters with Henry Samueli, founder of Broadcom. Doug Patton, CEO of Patton Design in Irvine is selected as one of the Orange Country executives for the meeting.
Patton Design, a design firm that specializes in assisting companies with product development, is one of the many U.S. companies faced with the burden of intellectual property rights being stolen overseas. Doug Patton's innovative designs and unconventional style are what set him apart from competitors, and it comes as no surprise that he is so concerned with this issue. The goal of this meeting is to emphasize to Washington the importance of protecting U.S. patents and property rights in countries such as China and Brazil.
Gutierrez asserts that the theft of intellectual property rights cost U.S. companies $250 billion in annual revenue and 750,000 jobs. When asked what he thought about the visit, Patton replied "I think that it really underscores you seeing all the important R&D that's going on here."
Because overseas countries continue to steal or copy U.S. patents or products, an overwhelming amount of patent lawsuits have been filed and are pending. Legal Metric LLC., a company based out of St. Louis that collects info on federal courts and cases, determined that in Santa Ana alone 400 patent lawsuits have been filed since 2000.
Because of the pressure that Patton and other U.S. companies concerned with protecting their property rights have put on the Federal Government, countries such as China are beginning to respond. Chinese President Hu Jintao is now promising the United States that China will now be committed to protect intellectual property rights by sending a message "not just to the world, but to his own government that this is where [he] wants to go," Gutierrez said.
iPod users are frequin' out: Patton Design has teamed up with Sonnet technologies to produce the Podfreq and change the way people are listening to their beloved ipods
The Podfreq is an FM transmitter and doc that can broadcast music in an ipod to any nearby FM radio or tuner. The innovative design is so resourceful that it has captured the attention of the experts at Mac products, MacWorld magazine. The Podfreq earned the MacWorld Eddy Award for product of the year, 2004 which is based on quality, innovation and value.
Phillip Michaels from MacWorld emphasizes that "it'll keep you rocking no matter where your journey takes you." And that's just the idea.
People can now safely and comfortably listen to their playlists from the stereo of their car in crisp, clean quality. They can also listen to audiobooks and days of music in their home. But what's more original, is that now the music in an ipod no longer has to be kept to one person. The Podfreq allows several ipods to be tuned to the same station and broadcast in stereo sound.
Nowadays, it seems as though one cannot walk down the street without encountering an ipod. It's not surprising, seeing as though people can drown out the sound of everyday clutter and simply replace it with their own personal soundtracks. However, the presence of ear buds and ear phones seem to create an unwelcoming air and frankly, leave the listener out of the loop. Enter the Podfreq.
With experience in innovative and sleek design, Patton's clever model allows the Podfreq's jewel case to protect, enhance, and expose the ipod's materials. It also comes with a car charger and USB port that allows the Podfreq to easily be charged from a Mac or PC.
Patton Design has teamed up with Sonnet technologies to produce the Podfreq and change the way people are listening to their beloved ipods.